Ein Projekt über die chinesisch-amerikanische Physikerin Chien-Shiung Wu. Während das Posterprojekt einen groben Überblick über ihr Leben vermittelt, fokussiert diese Bildstrecke die Hürden, mit denen Wu als Migrantin und Frau zu kämpfen hatte.
A project about the great Chinese-American physicist Chien-Shiung Wu. While the educational poster presents a rough overview on her life, this series of images examine the challenges Wu had to face as an immigrant woman.

During the creation process it was a challenge for me to find a serious, appropriate tone for Wu's difficulties in America. At the same time, the tone needed to honour her achievements and present them with dignity.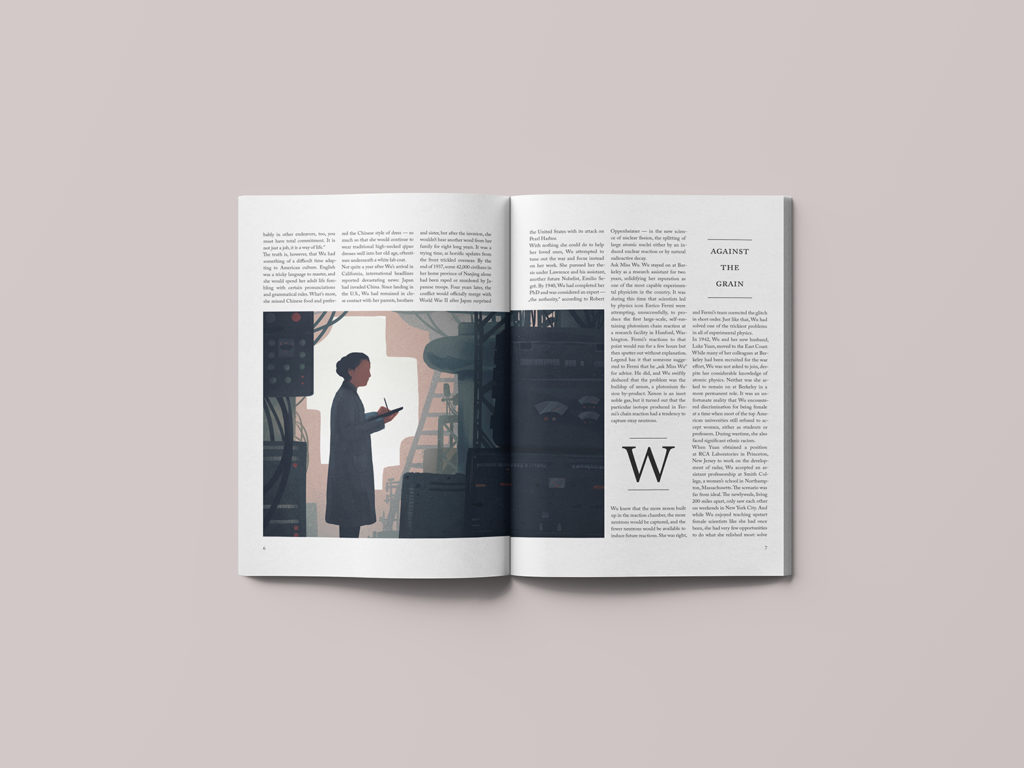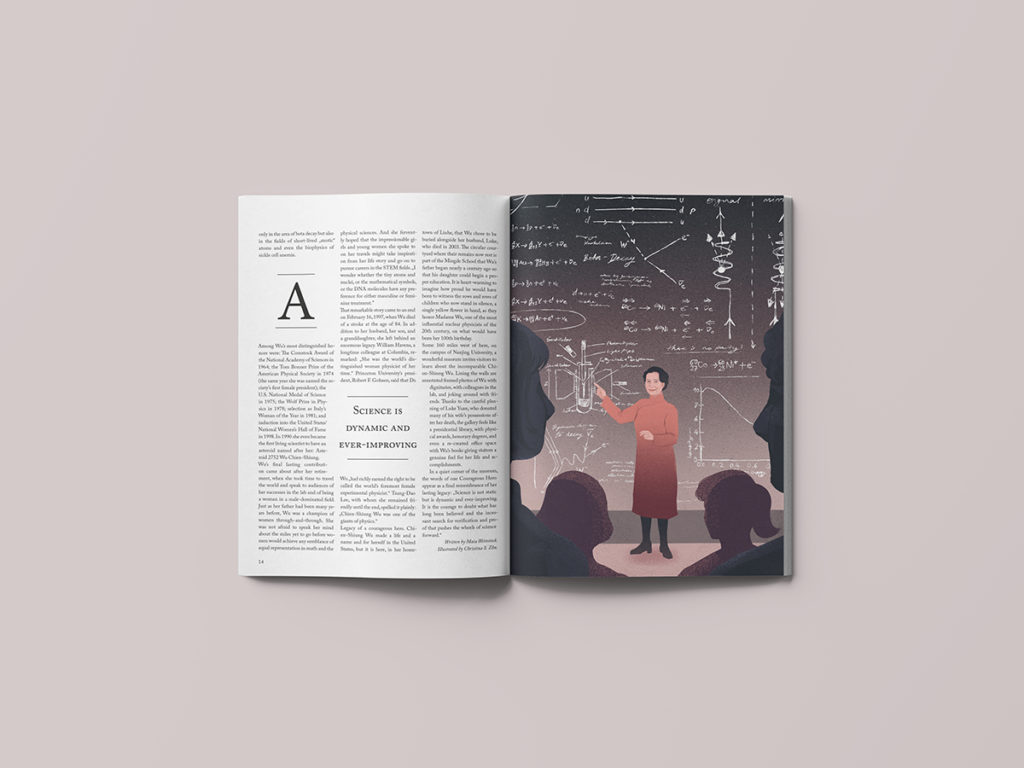 KEY DATA
Medium: Science magazine with poster
Size: 18 x 24 cm
Scale: 14 pages, 8 illustrations, 1 poster