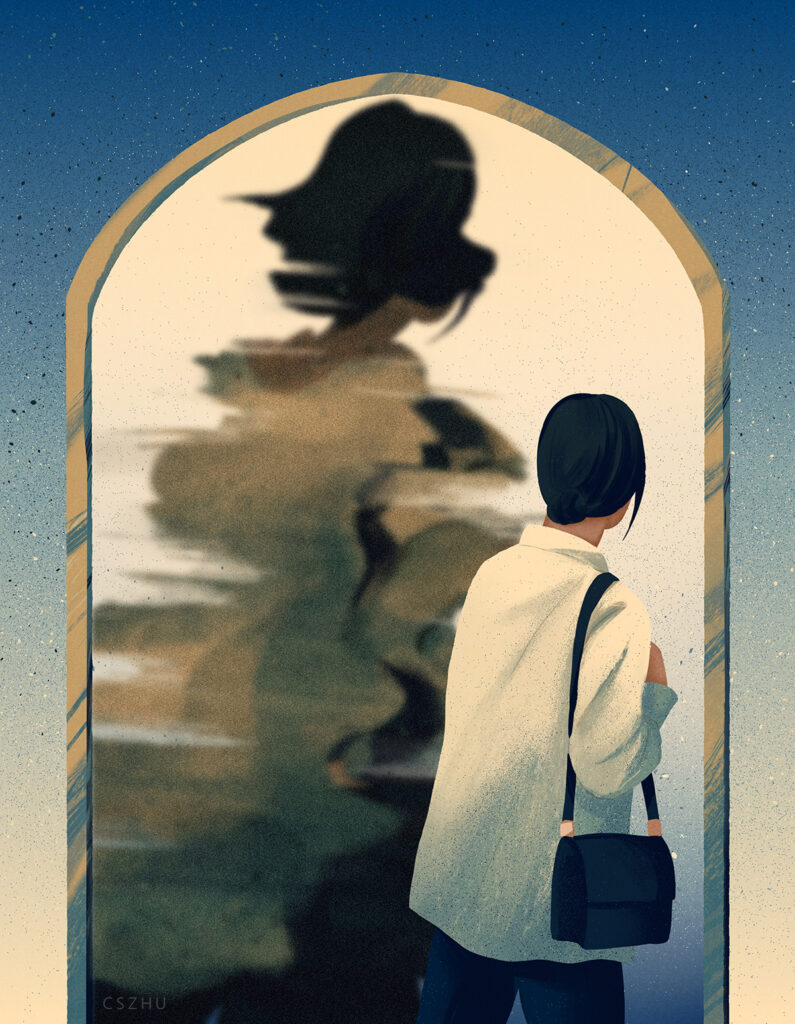 Feature illustration for Breathe Magazine vol. 50! "Watch the Judge: It can be hard not to pass comment on yourself and others. But what lies beneath this behaviour and when might it need to be adjusted?"

The article by Yvonne Gavan deals with judgemental mindsets. I chose to transport this visually with a distorted reflection that seems to accompany the person: overly critical and always inspecting oneself.

Thanks to AD J. Grogan for this opportunity!